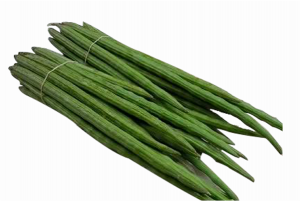 Drumstick tree called the "Power house of minerals" is the most common tree in India. Its leaves,fruits, flowers, barks and seeds have medicinal values and are used in various manners in all dishes.
Nutrients:
Vitamin A
Vitamin C, Vitamin B1, Vitamin B2, Vitamin B3
Carbohydrates
Fiber
Calcium, Copper, Iron, Magnesium, Phosphorus, Potassium
Packaging: Packing is available as per client requirement.