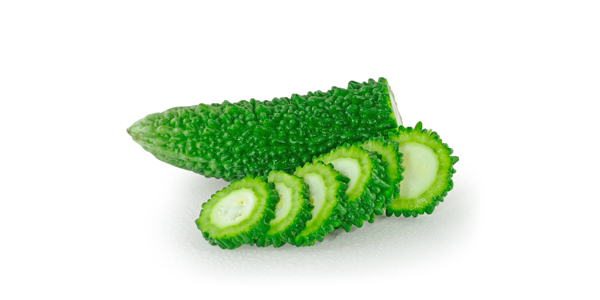 Health benefits of Bitter gourd
Bitter melon is very low in calories, carrying just 17 calories per 100 g. Nevertheless, its pods are rich sources of phytonutrients like dietary fiber, minerals, vitamins and anti-oxidants.
Bitter melon notably contains phyto-nutrient, polypeptide-P, a plant insulin known to lower blood sugar levels.
Fresh pods are an excellent source of folates, carrying about 72 µg/100g (18% of RDA). Vitamin folate when taken by mothers during their early pregnancy time, would help reduce the incidence of neural tube defects in the newborn babies.
Fresh bitter melon is an excellent source of vitamin-C (100 g of raw pod provides 84 mg or about 140% of RDI). Vitamin-C is one of the powerful natural antioxidants which helps scavenge deleterious free radicals from the human body.
Bitter melon stimulates easy digestion and peristalsis of food through the bowel until it is excreted from the body. Thus, it helps in relieving indigestion and constipation problems.
In addition, it is a moderate source of B-complex vitamins such as niacin (vitamin B-3), pantothenic acid (vitamin B-5), pyridoxine (vitamin B-6) and minerals such as iron, zinc, potassium, manganese and magnesium.
Packaging: Packing is available as per client requirement.