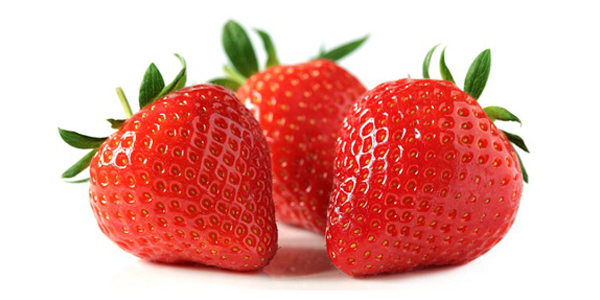 H

ealth benefits of strawberries
Strawberry is low in calories (32 cal/100 g) and fats but rich source of health promoting phyto-nutrients, minerals, and vitamins that are essential for optimum health.
Strawberry has anORAC value (oxygen radical absorbance capacity, a measure of anti-oxidant strength) of about 3577 µmol TE per 100 grams.
Fresh berries are an excellent source ofvitamin-C (100 g provide 58.8 mg or about 98% of RDI), which is also a powerful natural antioxidant.
The fruit is rich in B-complex group of vitamins. It contains very good amounts of vitamin B-6, niacin, riboflavin, pantothenic acid and folic acid. These vitamins are acting as co-factors help the body metabolize carbohydrate, proteins and fats.
Strawberries contain vitamin-A, vitamin-E and health promoting flavonoid poly phenolic antioxidants such as lutein, zea-xanthin, and beta-carotene in small amounts.
Furthermore, They contain good amount of minerals like potassium, manganese, fluorine, copper, iron and iodine.
Packaging : Packing is available as per client requirement.