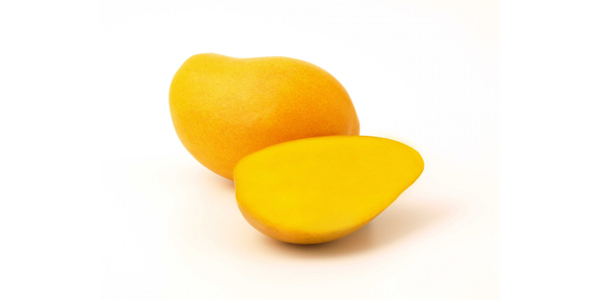 description:
"The king of the fruits," mango fruit is one of the most popular, nutritionally rich fruits with unique flavor, fragrance, taste, and heath promoting qualities.
Our Mango orchards are situated at Gujarat, India which is famous for its unique taste and aroma world wide.
Health benefits of Mangoes
Mango fruit is rich in pre-biotic dietary fiber, vitamins, minerals, andpoly-phenolic flavonoid antioxidant compounds.
Mango fruit is an excellent source of Vitamin-A and flavonoids like beta-carotene, alpha-carotene, and beta-cryptoxanthin. 100 g of fresh fruit provides 765 IU or 25% of recommended daily levels of vitamin-A.
Fresh mango is a good source of Potassium and Copper. 100 g fruit provides 156 mg of potassium while just 2 mg of sodium. Potassium is an important component of cell and body fluids that helps controlling heart rate and blood pressure.
It is also a very good source of vitamin-B6 (pyridoxine), vitamin-C and vitamin-E.
Packaging:
Export – 3 kg. & 5 kg. box.
Domestic – 5 kg.,10 kg. & 20 kg box.
Packing is available as per client requirement.